Abba's
House Dallas
a non-denominational church
Join us next Sunday, May 29, 2022 as we continue with the sermon series "Freed to forgive". Forgiveness is something that we all deal with and to be honest with we all struggle with. We will look at biblical truths will help us all to forgive the way God desires and requires. We will be broadcasting at 11:00 a.m. central and 12:00 p.m. eastern on Facebook Live, You Tube and Instagram.
a place of care, comfort and community
Thank you for visiting the website of Abba's House Dallas. We hope you find our site informative and inspirational. We desire to be a place of care, comfort and community, sharing the love of Jesus Christ. Thank you for giving us the opportunity to serve you and we look to serving you in our community.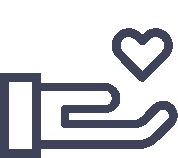 "Whoever is generous to the poor lends to the lord, and he will repay him for his deed."